About The Dan Zola Orchestra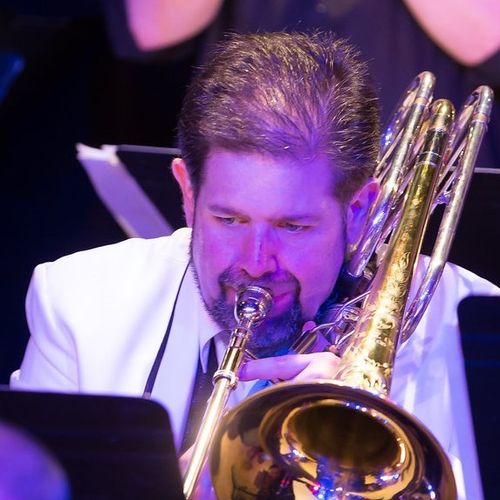 Eric Dregne
Leader & Musical Director
Listen to big band music and running bands since age 16, Eric Dregne was the natural fit to continue the legacy of this outstanding orchestra.  With the full confidence of Dan Zola, Eric took over as Leader and Musical Director at the beginning of 2020. 
Through the Pandemic of 2020, he put together virtual recording projects with the group (posted on YouTube) to keep the band playing.  Each year, the band has continued to grow and develop while keeping the DZO musical approach and legacy alive and well.

Eric is proud and privileged to be able to push the band to be ambassadors of music from the swing era and more.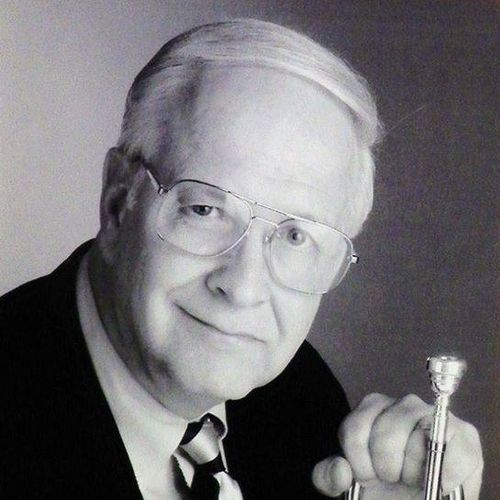 Dan Zola
Founder & Band Leader Emeritus
For almost 60 years, Dan Zola led and fronted the longest, continuously  performing big band anywhere.  Steeped in the traditions of Harry James, Ray Anthony, Billy Butterfield and more, Dan's Trumpet was the voice of the big band era and many of the musical styles since that golden age.  
At the end of 2019, Dan stepped back from the band after a stellar and storybook run with his group.  He still comes to listen and support the band, but no longer has to pack up and be the last guy to leave at the end of the gig!
Testimonials
"

We hire the Dan Zola Orchestra every year for our Bow Tie Ball event and it never disappoints! In 2022 we also hired them for our 150th anniversary gala which was our biggest event of the year. We love Dianne Palmer's vocals and all of the great music. There is no better big band era group in town!"
— Fred Kemp - Event Coordinator for the Union Club
"

I was a member of the Dan Zola Orchestra almost from the beginning. I have such great memories over all of those years. When Eric (Dregne) took over the band from Dan, it was clear that he understood how important of a role he had and the shoes he had to fill. The band continues in the same traditions Dan had all these years but you can see and hear the band evolving. I love to go with Dan and Sally to hear the band play. It's great to know that it's still going strong! "
— Ennis McNulty - DZO Bass Player Emeritus
"

We wanted our wedding reception to feel elegant. I grew up listening to my mom and dad playing big band music, so it holds a special place in my heart. Plus, my friends are all swing dancers. The Dan Zola Orchestra was a perfect fit for everybody."
— Rachel Franks
Meet the Band
Eric Dregne -
Band Leader

Dianne Palmer -
Featured Vocalist

Saxophones

Trumpets

Trombones

Rhythm

John Orsini -
Woodwind 1

Tim Coyne-
Lead

Scott Marsh -
Lead

Pete Greco -
Piano

Marc Paige -
Woodwind 2

John English -
Asst. Lead

Jim Kopco

Blake Kniola -
Bass

John Klayman -
Woodwind 3

Lori Mavrakis

Jim Redmond Sr.

Ricky Exton -
Drums

Dave Bosler -
Woodwind 4

Doug James -
Solo

Gary Twining -
Bass Trombone

Robert Hoffman –
Woodwind 5