2022 is the year to do!
Greetings DZO Fans!!
We made it through 2021 and after 2 full years, we are FINALLY starting to open up and get back to playing.  This year is looking like the year to get things rolling!  We have some great things planned for this year coming up.  Make sure to check out or Schedule page which will be updated as new things come in.  
One of the great things about the The DZO is it's tradition to the great music of the big bands that helped shape so much music.  I am so excited to bring back some old tunes as well as add some new ones that are classics that you may not hear as often.
Stay tuned.  This is going to be a fantastic season!
As always, keep swingin', 
Eric Dregne, Bandleader
The Dan Zola Orchestra
Where Swing is King!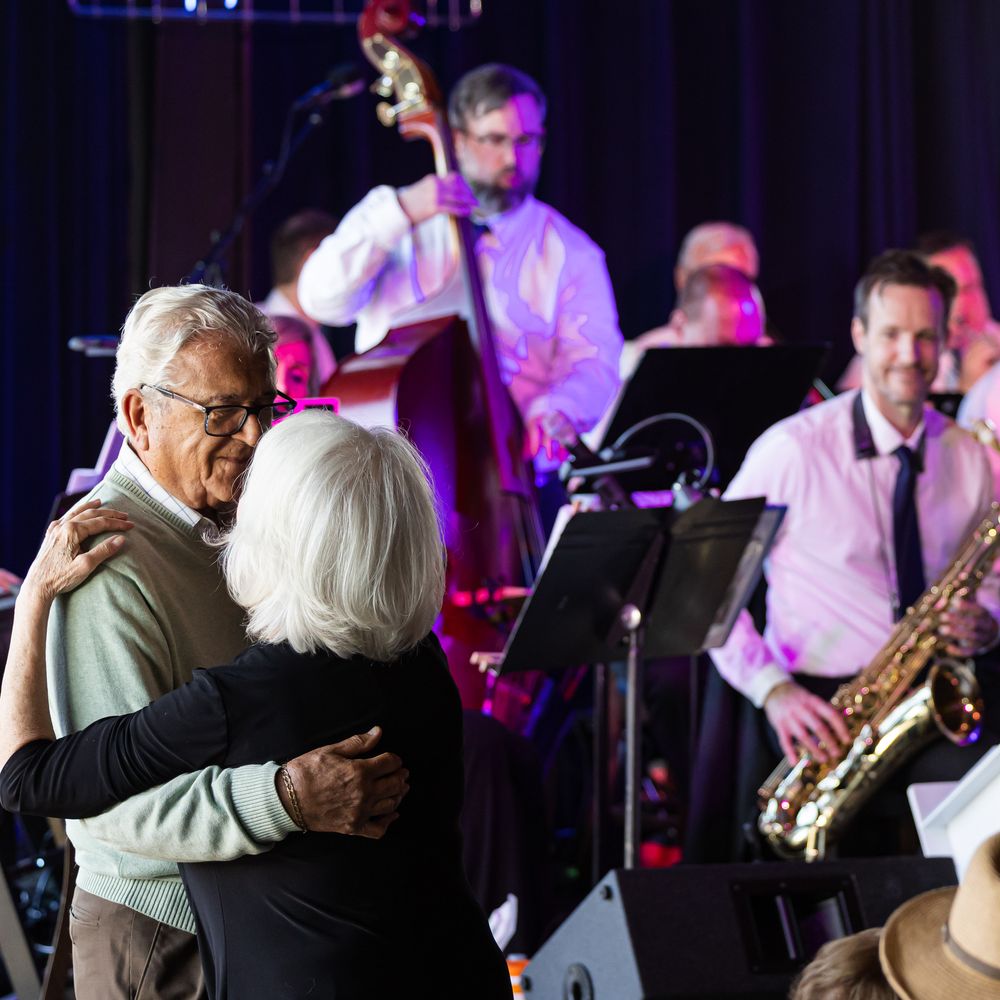 Cleveland's Premier Dance Band
Filling Dance Floors Since 1961
For decades, the Dan Zola Orchestra has provided music for all types of society occasions. From dance halls to debut balls and weddings to concert venues throughout the midwest, the DZO delivers the authentic sound of the most popular big bands in the swing era.
When it comes to dance music, the DZO is king. We bring the music that makes you want to dance!  Bandleader Eric Dregne has worked with dance instructors from some of NE Ohio's best studios to ensure the arrangements and tempos are perfect for both ballroom and swing.
Every big band has its own distinctive sound, and the DZO brings them all to life with an authenticity that shows why they have been a fan favorite of thousands of listeners for over 50 years.  
The Dan Zola Orchestra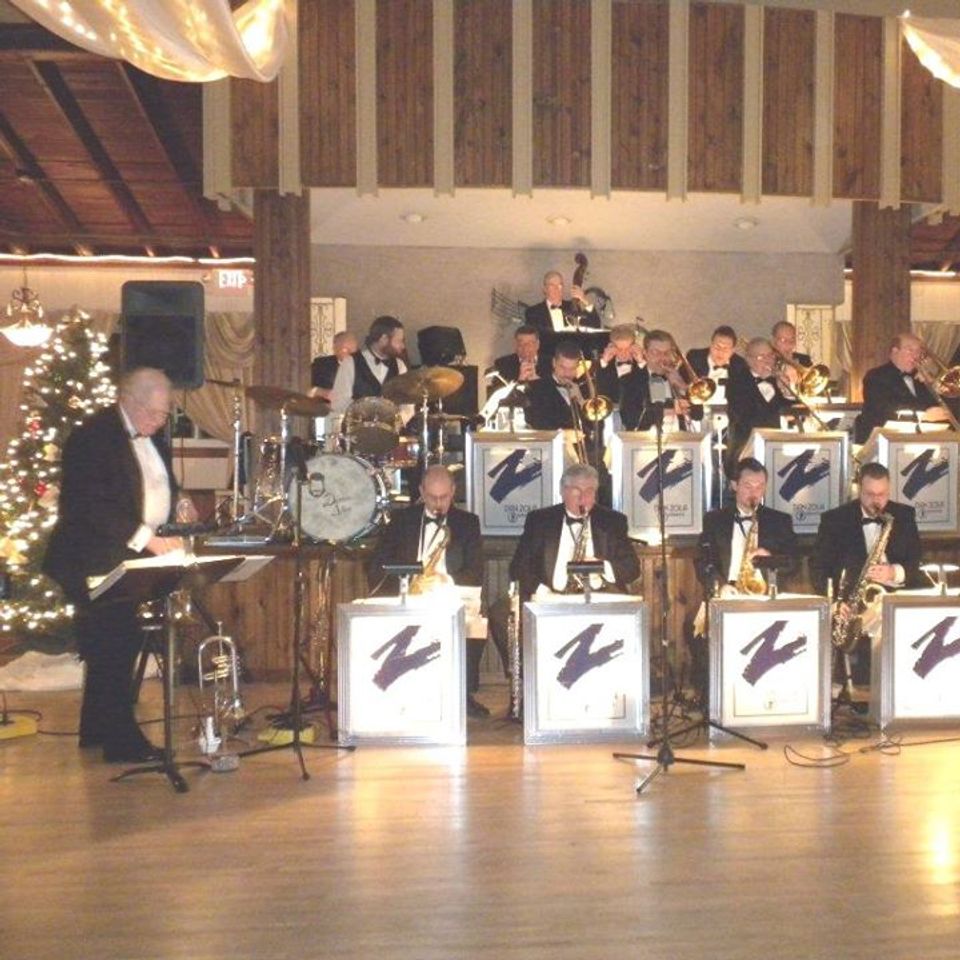 60 Years of Swingin' History
A truly prolific band with an iconic leader
One word describes the Dan Zola Orchestra...LEGENDARY!!  Started as a group of friends playing in a basement for fun, The Dan Zola Orchestra (DZO) has continued to be a performing mainstay throughout the Midwest for its entire 60 year history.
Playing the roles of Harry James, Ray Anthony and many more of the featured trumpeters, Dan Zola kept this era of music alive through some of the largest changes the world of music has ever seen.  In 2020 when he finally decided to retire, he called on 30 year veteran band leader Eric Dregne to keep this great music alive.
Come out and join us for great music and reminiscing about this wonderful musical era!
Featuring authentic arrangements from the most popular bands of the big band era, the DZO is steeped in the great traditions of dance and swing music!  Like many of those bands, we feature Dianne Palmer, our dynamic female vocalist who sings the hits made popular by many of the well known singers of the era.
testimonial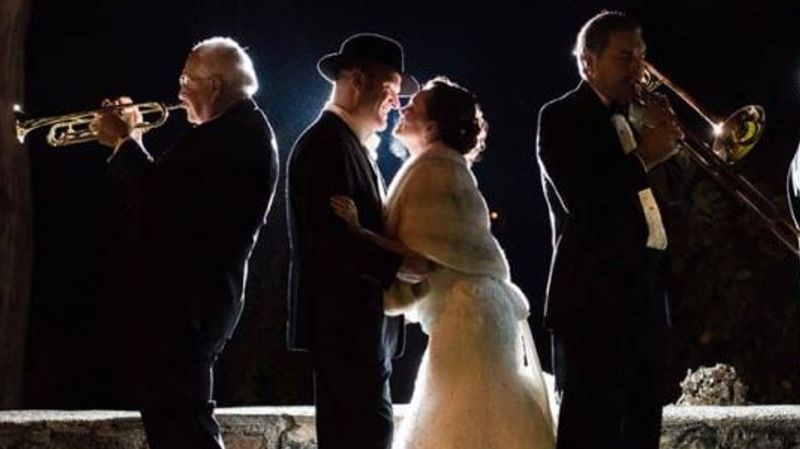 "The Dan Zola Orchestra was the MC and entertainment at my wedding at the Ballroom at Park Lane in 2016. My wife, Marie, LOVES jazz, particularly from the swing era. It was important that that was reflected in our wedding reception entertainment. After much research and interviews, we chose the Dan Zola Orchestra for our wedding. It was a great choice. We will never forgot their rendition of "Sing, Sing, Sing with a Swing" as our guests entered the ballroom ( I still get goosebumps just thinking about it). We were very happy and have tried to get out and see the orchestra any chance that we get. My absolute favorite wedding pictures by the incomparable Jerry Ghionis has Dan and other bandmates." - Larry Spencer, Spencer Photography Inc.